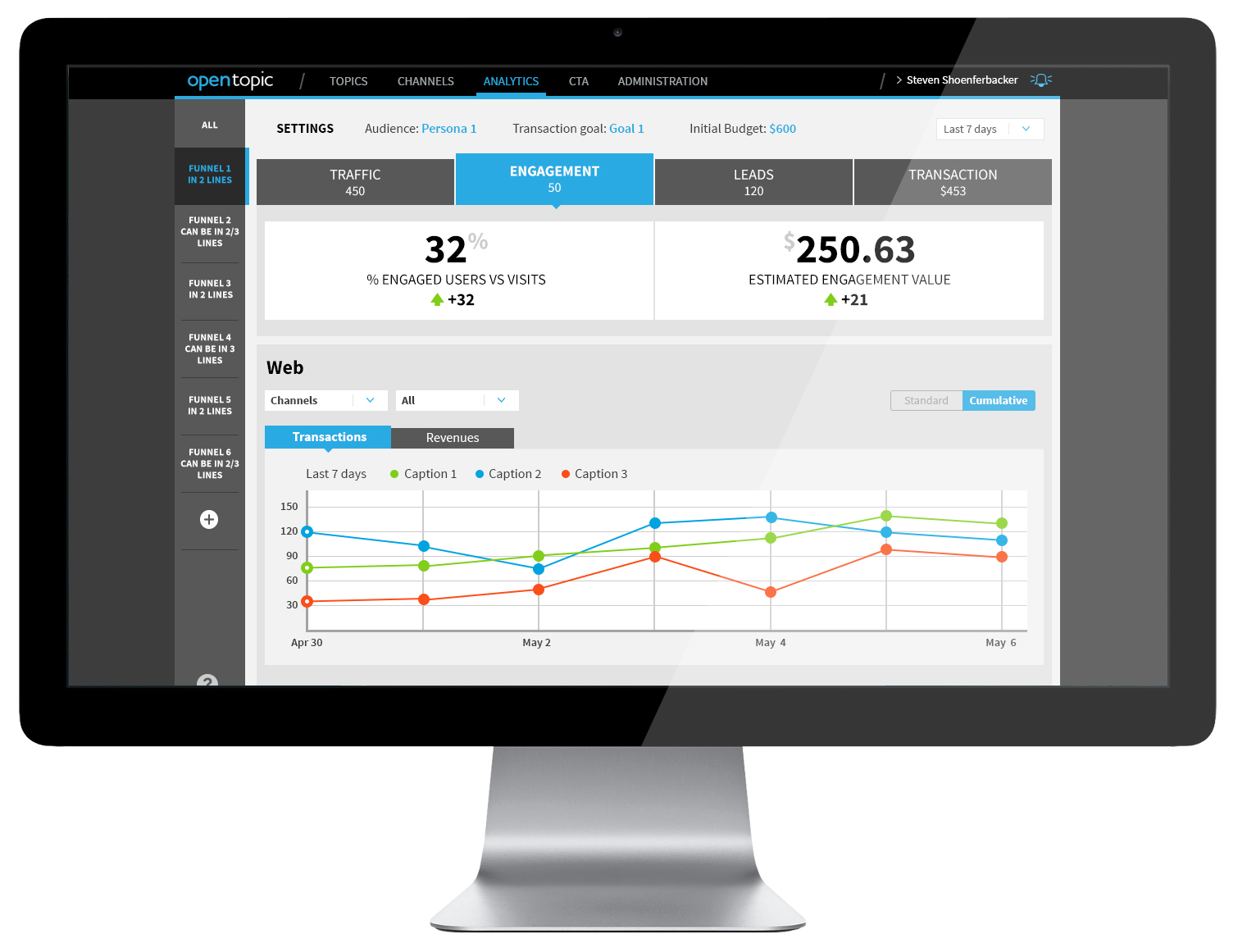 Use interface for Content Marketing platform

Platform user interface design


Opentopic delivers to their clients actionable behavioral insights about target audience and
Cognitive Content Marketing
that helps them maximize and over-deliver on their investment in content marketing.
As Opentopic rebooted its offering with brand new features, they were in need of a platform design, supporting this new architecture and UX. Working closely with the UX team, I've developed a highly functional design, helping users to navigate a complex and powerful set of functionalities.
Note: all screens presented here are comps since actual content is served to password-protected accounts.
Role:

Art Director / Designer / UX consultant
Agency: RevSquare