Online Luxury Travel Magazine for Mandarin Oriental Hotel Group
Client:
Mandarin Oriental Hotel Group
Role:
Design Director, Designer, UX (worked in conjunction with client, project manager, developement and QA team)
Agency:
Siteworx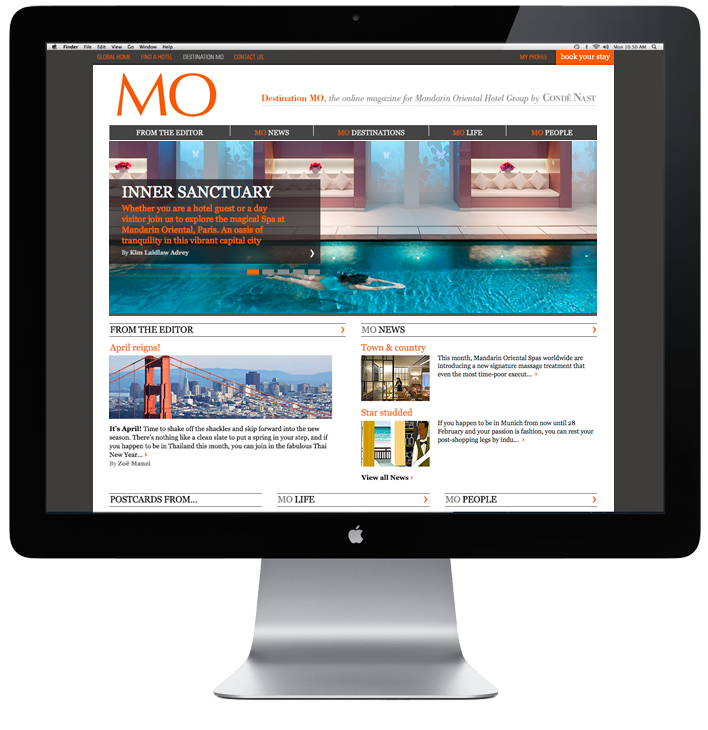 The brief
• Utilize the previous
Destination MO
website as a starting-off point
• Build upon the editorial content created by Condé Nast
• Create a new visual design for Destination MO (integrated in the Mandarin Oriental "family" while having it's own editorial personality)
• Identify opportunities to enrich the site via a more functional and richer experience
• Define the appropriate navigational and content tie-ins for Destination MO to the primary site
• Complete a technical integration of the approved designs with MOHG's current implementation of Tridion

An optimized user experience
> A revised architecture and content organization addressing business imperatives
> Additional cross-linking between the site and
mandarinoriental.com
(for content as well as for business)
> A closer tie-in with the printed edition calendar (more news, more seasonal content – and also potential partnerships)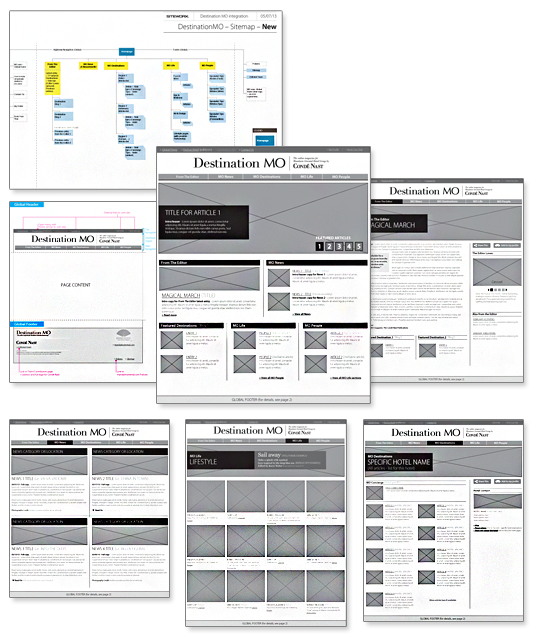 An editorial sensibility
> This site is designed to leverage Condé Nast's editorial value by updating the architecture and visual design to create a modern online magazine
> The clear credits given to writers reinforce authorship and editorial credentials
From The Editor
page
This page featured the monthly editorial from Destination MO's Editor-In-Chief.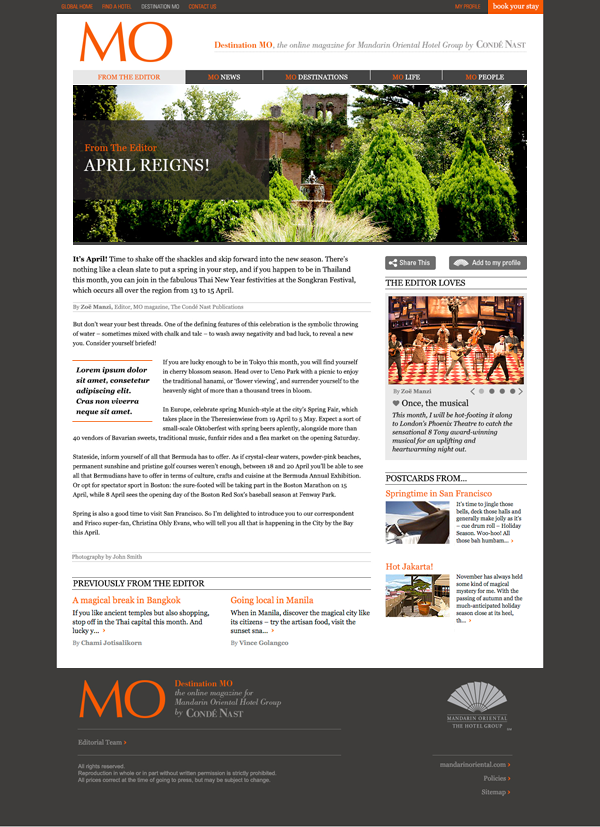 Designed for easy migration and scalability
> Full technical integration into Mandarin Oriental main website platform
> Front/back-end and Design features built to facilitate content migration
> Built to accommodate easy updates and growth (additional features, new content, new properties...)
News
page
This easy-to-update News page lets the Condé Nast editorial team flow new content.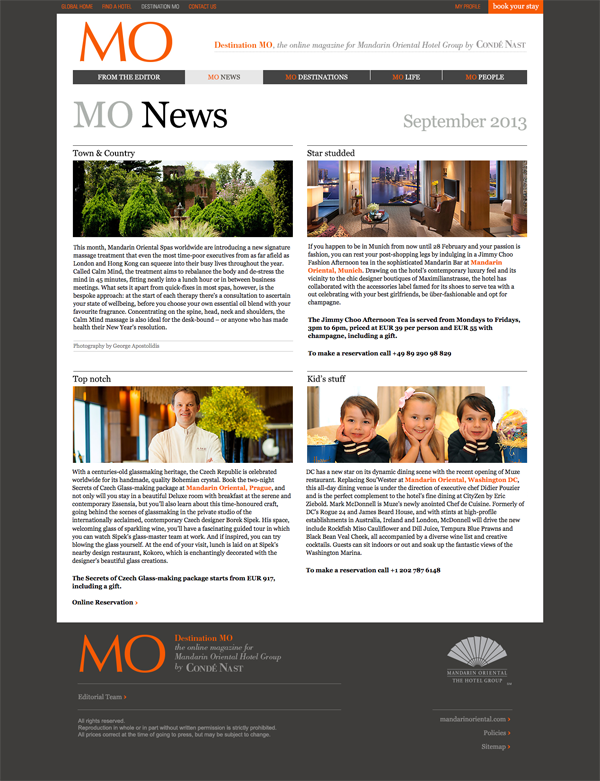 Destinations
page
This page offers, at-a-glance, an entry to the content by region and specific hotels. It also acts as an overview of all the destinations Mandarin Oriental has to offer.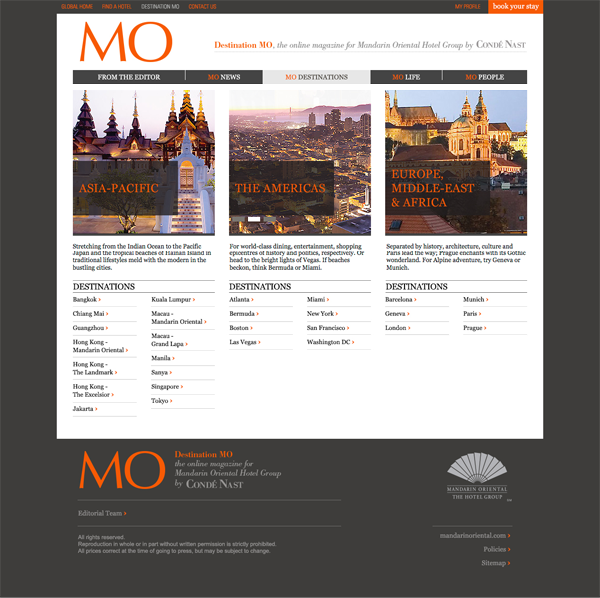 Article
page
All article pages, while focusing on the editorial content, give the opportunity to visit specific hotels and reserve a room on the main site.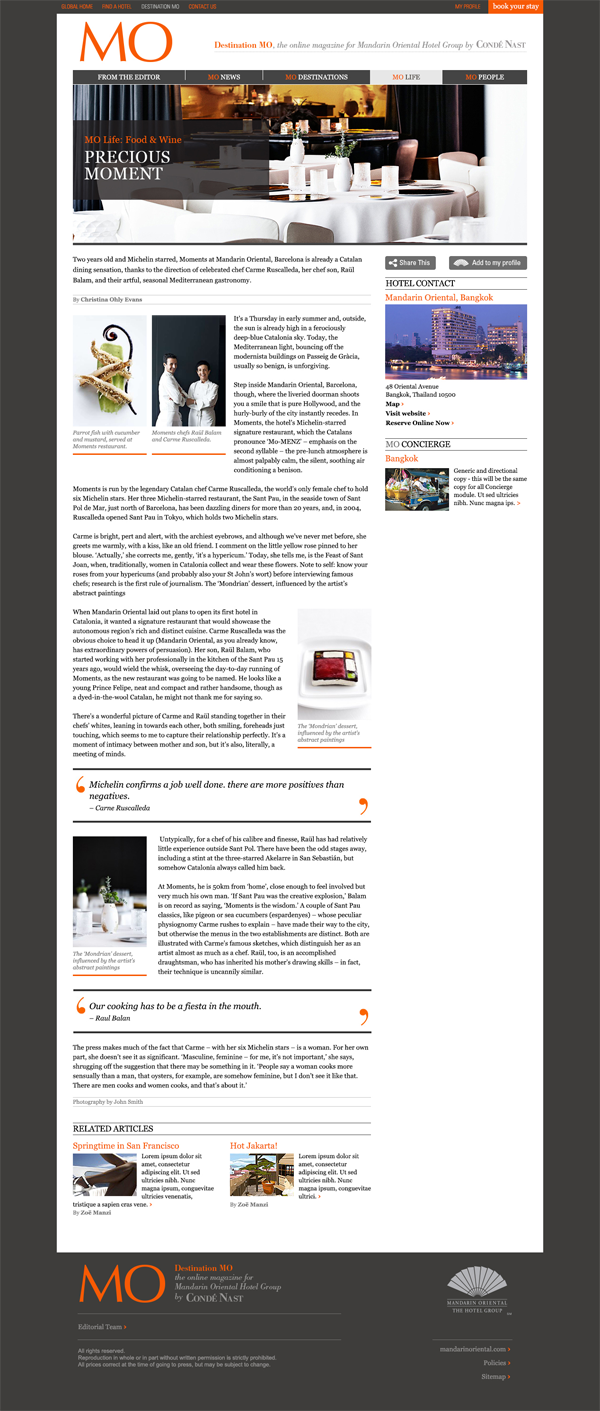 MO Life
page
(direct to the lifestyle part of the content)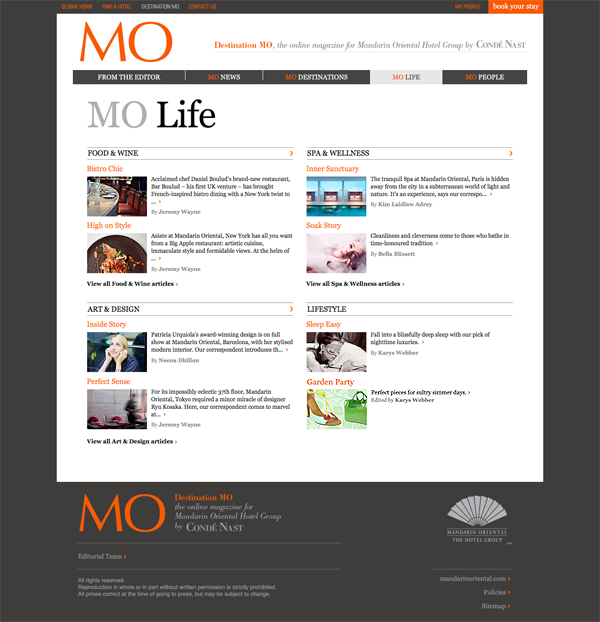 Lifestyle
page
(This page offers partnership opportunities.)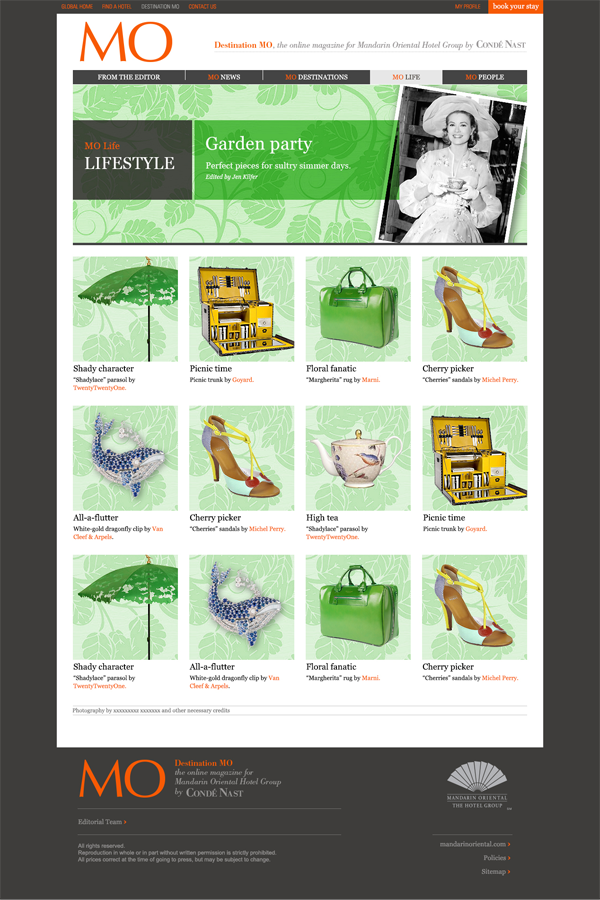 Building smart, contextual cross-linking
> Implemented cross-linking with mandarinoriental.com in a contextual setup
> Increased the back and-forth among the MOHG sites to generate traffic and interest