uTest is the world's largest marketplace for software testing services - used by 100000+ QA professionals from more than 200 countries and territories.
This work was one of the versions/concepts presented at the time of the pitch. Still my favorite today.
Disclaimer:
This work was presented to the client but they decided on another direction. It is presented here as a "concept" and does not represent uTest's opinion.
Role:
Design Director/Designer
(done at Stein + Partners)

Concept board
for the "
Advantage: U"
concept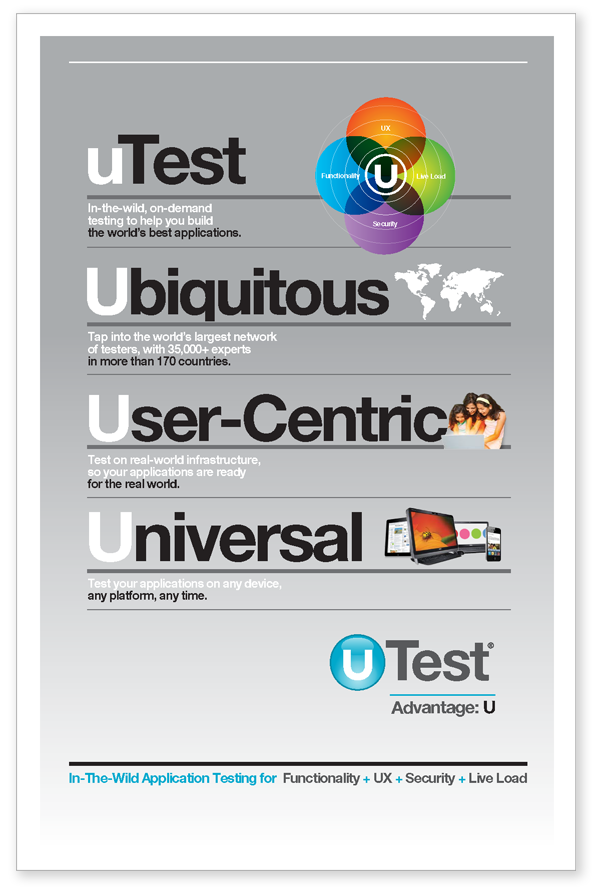 Proposed website
(homepage)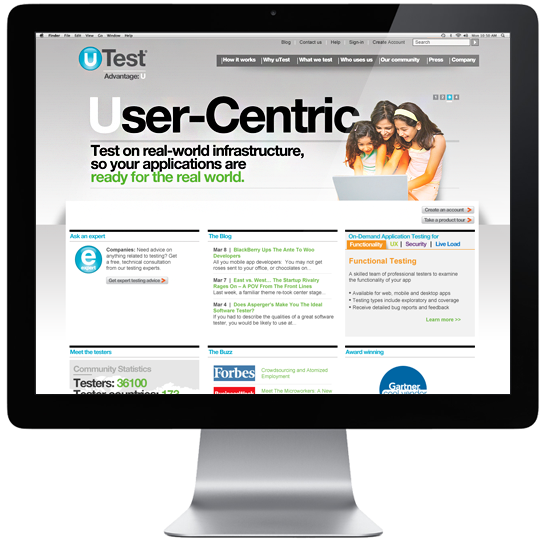 Infographics
developed in support of the concept