Role:

Design Director/Designer
Agency:
Stein + Partners (then Stein + Partners /  Brand Activation)
Award:

ACE Award 2012, Agency Promotion Campaign and Content Marketing (Brand/Demand)
The work:

Various promotional work for

Stein + Partners

, B2B advertising / marketing / branding agency.

Brand and Demand campaign:

S+P conducted the first study of marketers' and agencies' views of the interrelation of brand-centric and demand-centric marketing. Email blast, landing page, website announcement and online advertising have been deployed to promote this study.
Logo/icon for the

Brand and Demand

campaign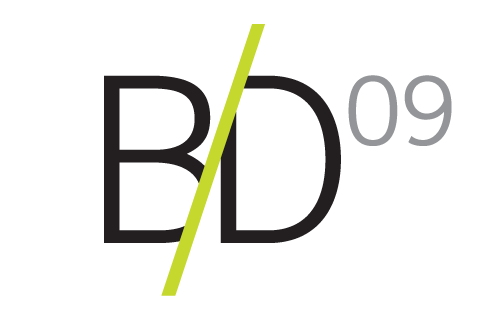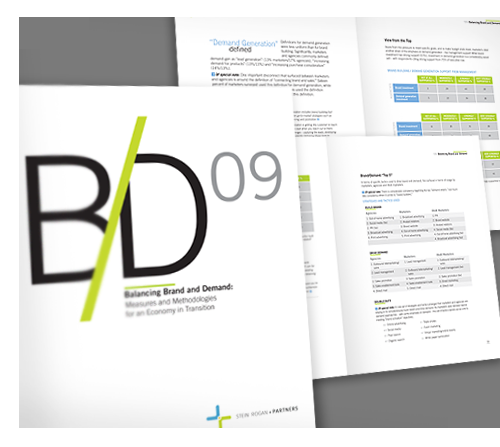 Online advertising

- Banner 1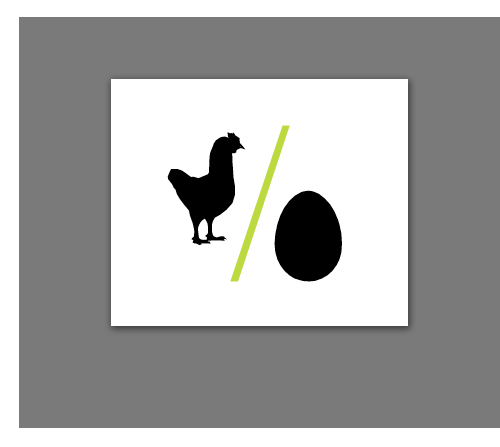 Online advertising

- Banner 2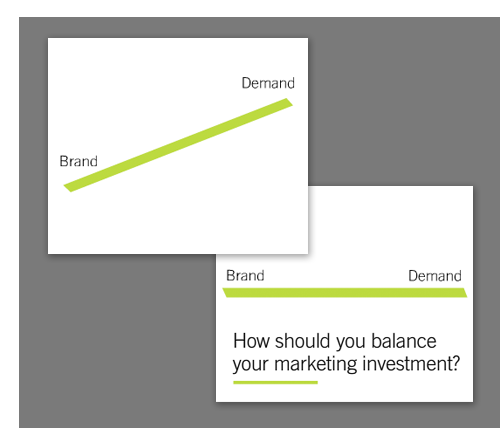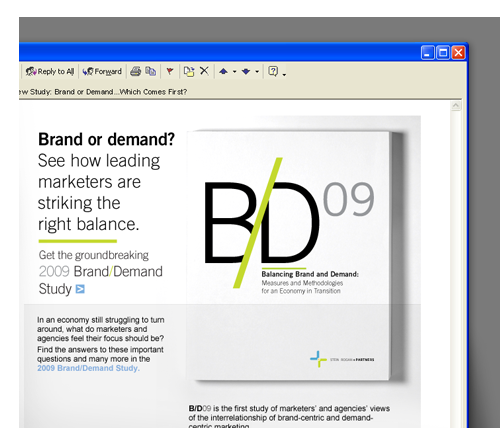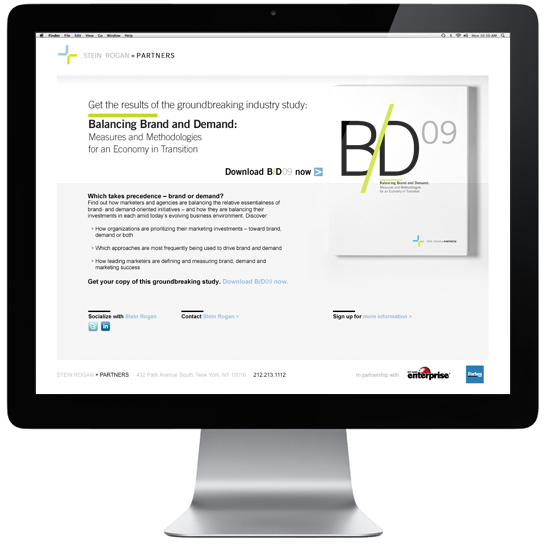 Campaign to promote S+P as 2008 Top Agency of the Year by

BtoB Magazine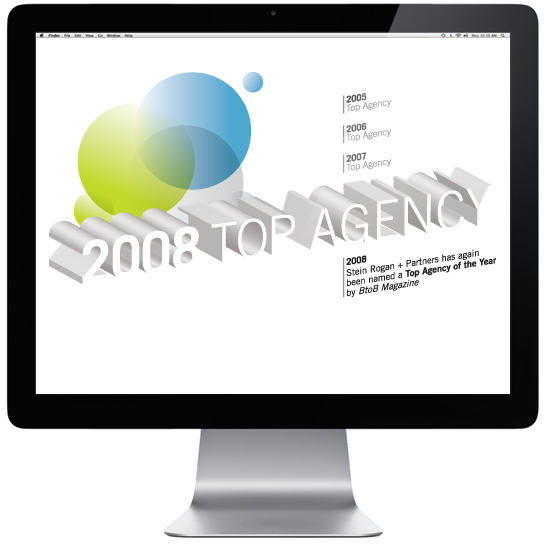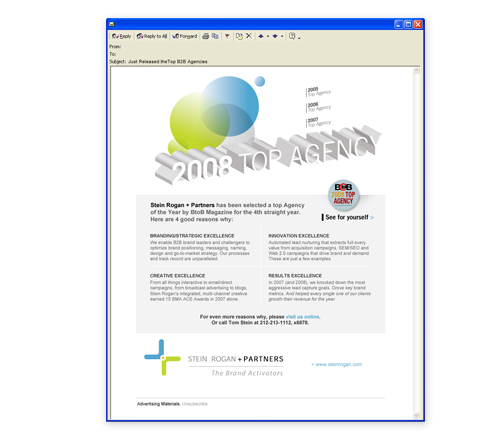 Campaign to promote S+P as one of 2009 Top Agency of the Year by

BtoB Magazine



Visual concept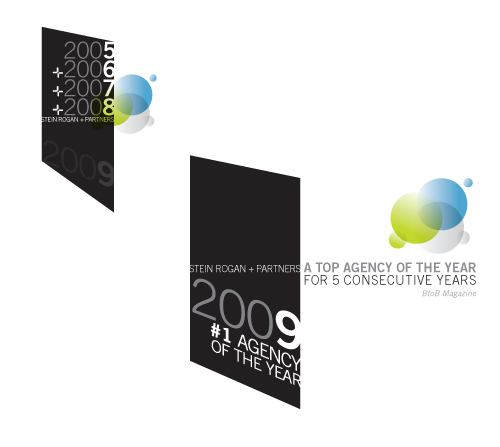 Agency's presentations design