Come Together Around Success
Business:
Providing school districs (K-12) with Web-based solutions 
Project:
Full rebranding including look & feel, brand graphic system, product logos, corporate website, microsites, collateral/White papers, print advertising, trade show booth and marketing materials.
Role:
Design Director/Designer
(at Stein + Partners)

Core graphic system for the new branding "Come Together"
This system was flexible, energetic and used very little images, to stay away from stock images. The entire visual branding relied on permutation and adaptation of the main graphic motif.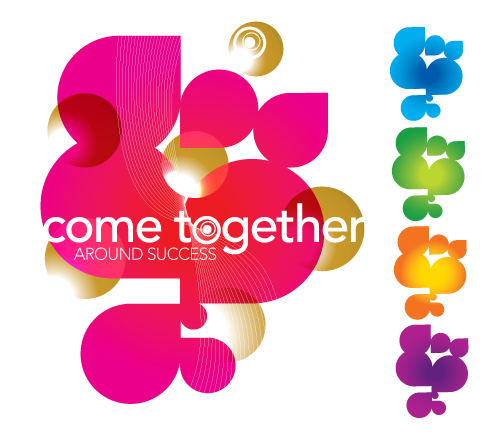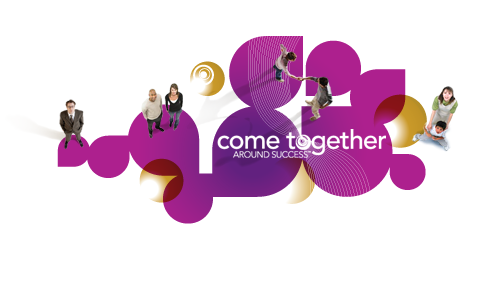 Various logos for Schoolwires Products and Services
(based on the original logo, which was preserved from the original branding)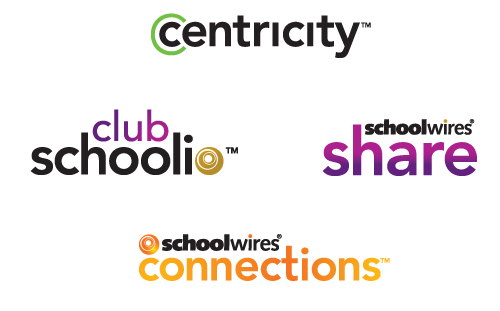 Website:
Homepage, sub-pages and microsite (community resources)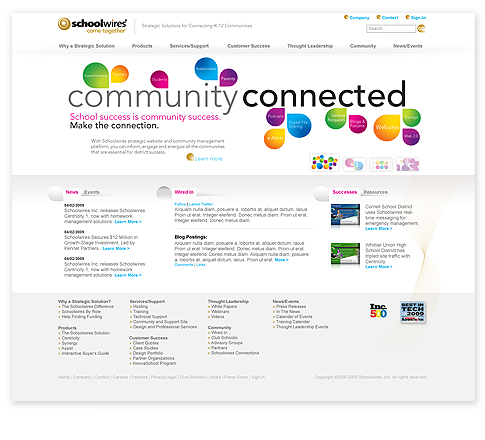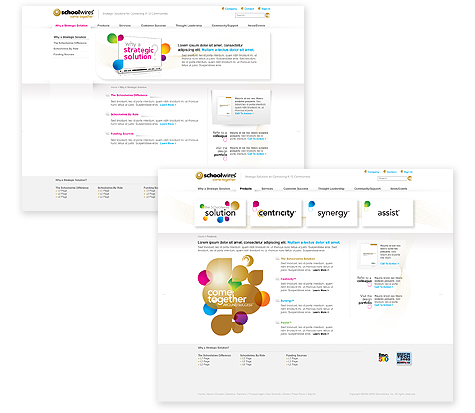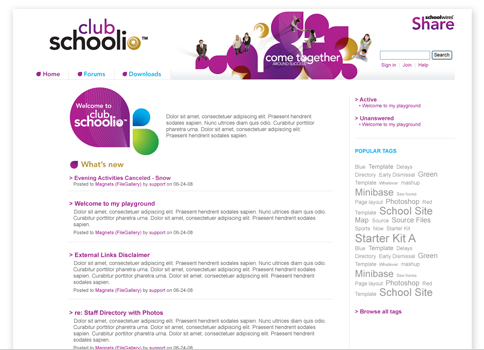 Print advertising
(general campaign, product launch and teaser ad)


Communication and thought-leadership material
(white paper shown here)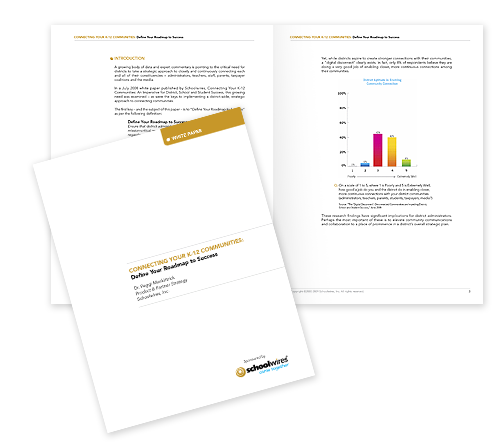 Trade-show material
(booth and promotional material)